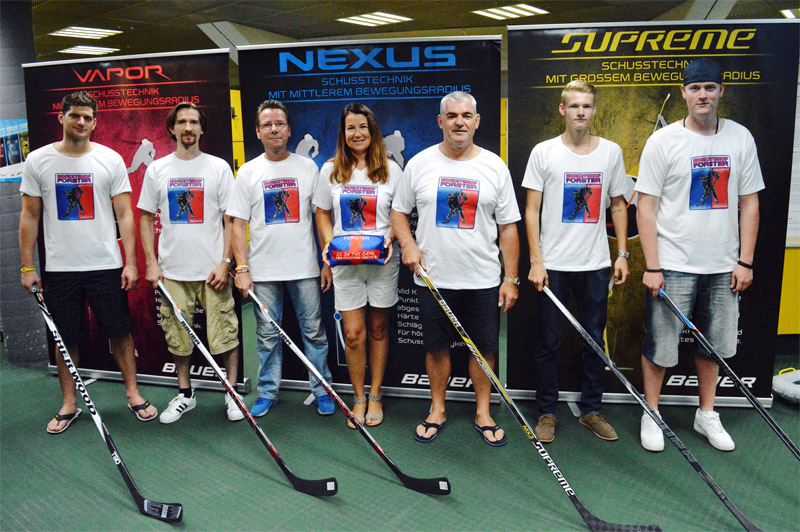 Our Icehockey Shop is more then 53 years in this business. We are a Pro Hockey Shop which was build right with the Ice Arena in Frankfurt. Our Team is build out of ex Hockey Pros which have alot of experience and know how in this business. If you have any questions you can always call or write an E-Mail. Our Team will be more then happy to help you by your needs. Our Icehockey Shop is also more then 25 years partner with the Pro Icehockey Team in Frankfurt. After being insolvency the Team startet 2010 from the lowest league and fight there way up to the second highest league in Germany DEL2. Article from the Newspaper Icehockey News.

Our Shop is located right inside of the Ice Arena Frankfurt which you can also perfectly reach with Bus, car, Train etc.

If you have any questions about any Hockey related products or need an advice just write an E-Mail to us and we will get back at you as quick as possible.

Our customers also can shop in our online shop 24 ours a day. We also have a mobile website and mobile apps for Apple and Android Phones to make it even more easier for you..


Owner Toni Forster:
Professional Icehockey Player for teams like Füssen, Cologne, Kaufbeuren, Frankfurt...
If you want to know more about Toni Forster look at the Wikipedia.





Our Shop in Frankfurt
Thats how you can find us. The Shop is located inside the Stadium of the Frankfurt Löwen.


Bigger View


Our Shops in Germany: